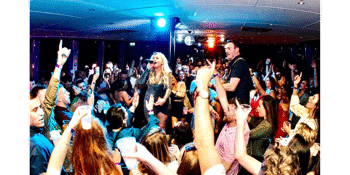 The Lost Backpackers
The Lost Backpackers - Back In Perth
Saturday, 4 June 2022 8:00 PM
The Lost Backpackers return to Perth for a night of Irish tunes, songs and party hits!
It's been a long time between the jigs and the reels of it all but The Lost Backpackers are ready to go mad and pull out the stops for one night only, putting on one big show on the 4th of June in Badlands Bar, PERTH!
This is going to be an epic night of Irish music, sing alongs, dance hits with a twist and just general banter not to be missed!