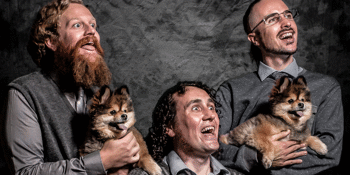 Alyian presents
Injured Ninja 'Total Impact! Maxxx Damage!' EP Launch
with special guests Yomi Ship, Last Quokka & Grunge Barbie
Friday, 4 December 2020 8:00 pm
INJURED NINJA. Old habits die hard. Old Ninjas simply don't die.
Ninja's back and assaulting BADLANDS BAR on Friday, December 4th to launch their new EP 'TOTAL IMPACT! MAXXX DAMAGE!' their first new music release in almost a decade. Damn.
Injured Ninja will be joined by special guests: Yomi Ship, Last Quokka and Grunge Barbie.
'Total Impact! Maxxx Damage!' will be released Digitally on all streaming services Friday 27th November.